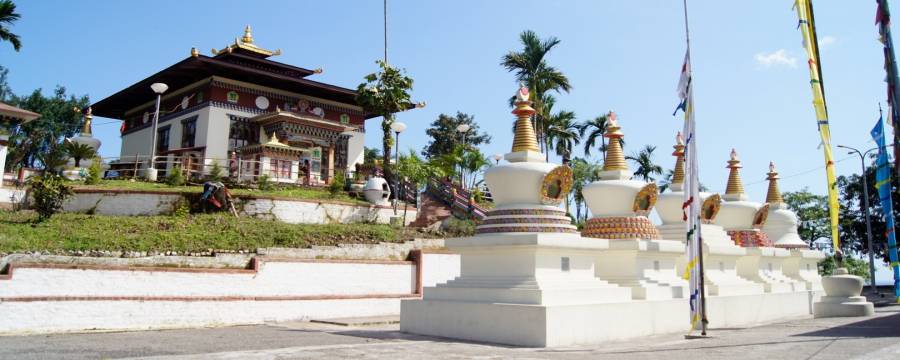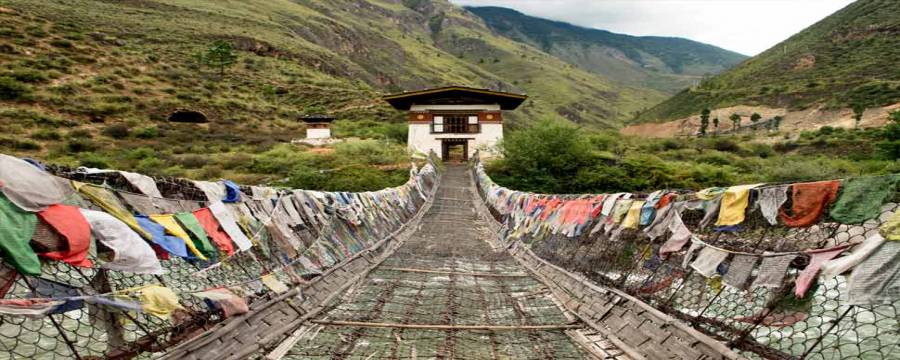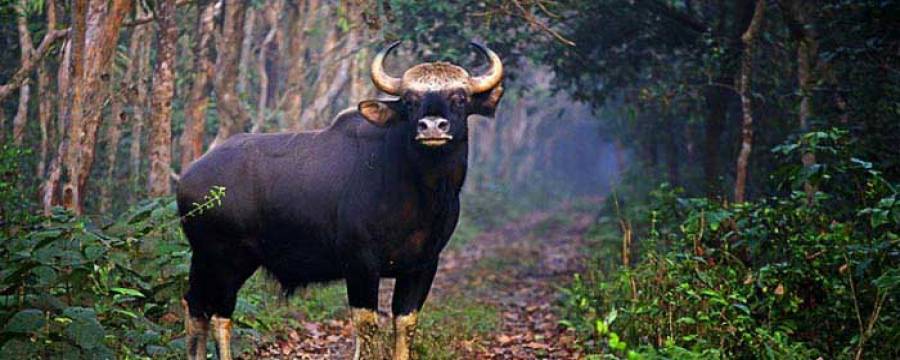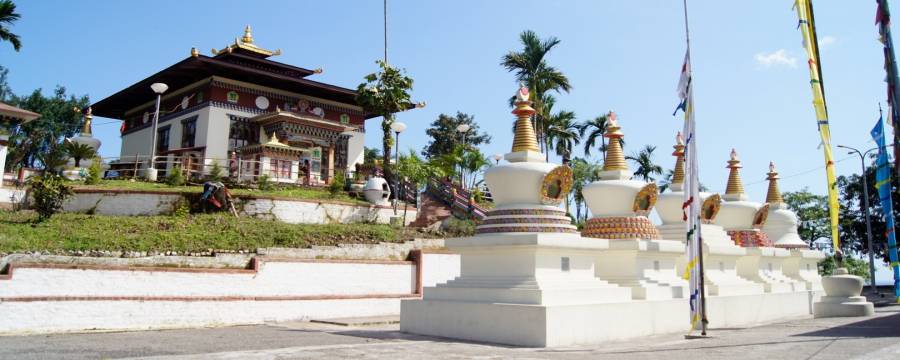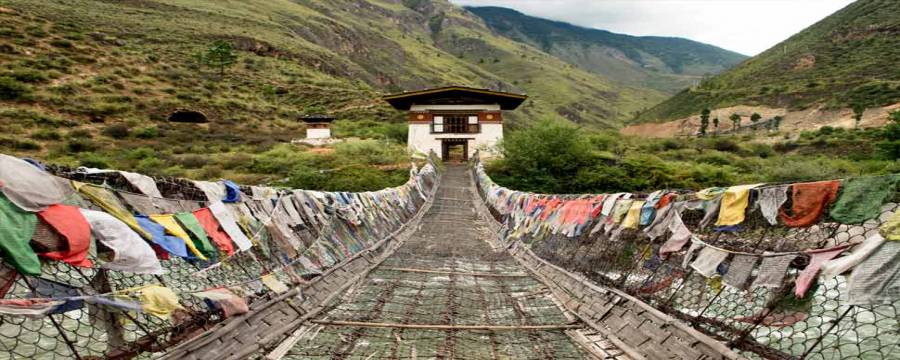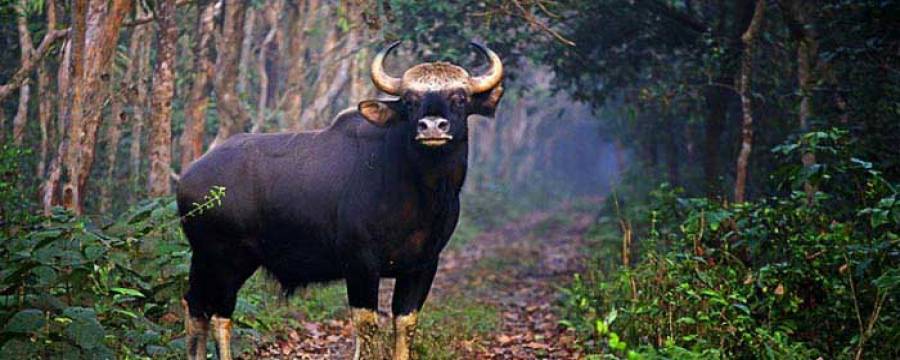 15N / 16D :: PHUENTSHOLING 01N - THIMPU 02N - PARO 02N - JALDAPARA 01N - GANGTOK 03N - LACHUNG 01N - LACHEN 01N - PELLING 02N - DARJELING 02N
( PKG-00082 )
Day 1 : Arrival & Transfer To Phuentsholling From Airport /IXB - NJP - Overnight stay at Phuentsholing or Jaigaon .
Our representative will be there to receive the Guest at New Jalpaiguri Railway Station (NJP) / Bagdogra Airport (IXB) / Tenzing Norgay Bus Stand (Junction) – He will be assisting to reach Phuentsholling /Jaigaon - Phuentsholling is 170 kilometers and 4 to 4 ½ hour's drive from Siliguri - Phuentsholling is in India and Bhutan border-The Indian side is called Jaigaon and the Bhutanese side is called Phuentsholling , Situated at an altitude of nearly 980 feet is a small settlement-Foreigners need to have Bhutan Visa clearance documents if they want to visit the rest of Bhutan -They should carry passport size photos and passport along with visa clearance documents-Foreigners without proper documents won`t be allowed in Bhutan-Indian Nationals don't require visa or passport to visit rest of Bhutan but any identity document like election commission I.D card is required-Permit is not required for visiting Phuentsholling only but other parts of Bhutan-Check into the hotel- In the evening one can go about in auto rickshaw exploring the place -Overnight stay in Phuentsholling or Jaigaon .
Day 2 : Transfer to Thimpu after Permit & formalities -From Pheontsheoling - Overnight stay at Thimpu -
Permit to be obtained and Transfer to Thimpu (2350 meters / 7710 feet) - The drive is 179 kilometers and is 6 ½ - 7 hours drive – Early morning breakfast – Obtain permit with assistance from our representative - Proceed for Thimpu – The drive is beautiful, and one can see some waterfalls along the way – Thimpu is a charming city, probably the smallest capital in the world, resting in the heart of the Himalayas - The skyline hardly changes as new buildings are all constructed in traditional Bhutanese style - It is situated in the western central part of Bhutan – It is a lively place, interesting combination of tradition and modernity - Thimpu is situated at an elevation of 2350 meters / 7710 feet - Reach Thimpu - Check into your hotel on arrival - Overnight stay at hotel in Thimphu
Day 3 : Thimpu sightseeing - Full Day - Overnight stay at Thimpu -
– Early morning breakfast – Drive and visit the Memorial Chorten (Stupa) built in memory of the third King of Bhutan, Jigme Dorji Wangchuk, who was called the Father of modern Bhutan - Next the National Library where ancient manuscripts are preserved, Wood Craft and Painting School - The handicrafts Emporium which has beautiful and creative collection of textile arts, and indigenous fibres-Future plans of becoming a center of textile learning - Trashichhoedzong is also called fortress of the glorious religion-The dzong houses main secretariat building and is the throne of His Majesty, King Of Bhutan-During the summer months His Holiness,Je Khenpo visits the dzong.-The car will be at your disposal – Other places to visit are National Zoo, National Institute of Traditional medicine, Traditional Paper Factory(made from Daphne Plant)-Please note it is not possible to cover all the sites mentioned above in a single day-Back to Hotel-In the evening local markets like handicraft shops, weekend market(Saturdays and Sundays),Craft Bazaar(Tuesday and Wednesday) can be visited-Overnight stay in Thimphu

Major Sightseeing Covering 1) Buddha Point, 2) BBS Tower, 3) Tashicchhoe Dzong, 4)The Memorial Chorten, 5) National Library, 6) The Institute of Traditional Medicine, 7) Centenary Farmer Market, 8) Changlimithang Stadium, 9) School of Arts & Crafts, 10) Handicraft Institute, 11) Zangthopelri Lhakhang, 12) Motithang Takin Reserve (Takin Zoo), 13) Semtokha Dzong
Day 4 : Thimphu to Dochula pass and transfer to Paro –
Nearly 100 kilometers, nearly 3 ½ - 4 hours drive - After early breakfast, drive up to Dochu-la pass (3,088m/ 10,130 ft) to take in the view and admire the chorten, mani wall, and prayer flags which decorate the highest point on the road - If skies are clear, the following peaks can be seen from this pass Masagang (7158 meters), Tsendagang (6960 meters), Terigang (7060 meters), Jejegangphugang (7158 meters), Kangphugang (7170 meters ), Zongphugang (7060 meters), etc - finally Gangkar puensum, the highest peak in Bhutan at 7497 meters - Next drive to Paro visiting Simtokha Dzong, the oldest fortress of the country built in 1627 on the way - Evening stroll around the area – Night stay at Paro .
Day 5 : Paro Sightseeing -Full Day - Overnight stay at Paro -
Early morning breakfast-Morning excursion to Taktsang Monastery, also called the Tiger's Nest-Guru Rinpoche/Padmasambhava is believed to have meditated here for three years, three months and three days in 8th Century-The monastery clings to a cliff which is 800 metres above the ground-Walk of 2 hours-Back to hotel for Lunch-After Lunch visit to Drukgyel Dzongs, was a fortress built to commemorate victory over the invading Tibetan forces-Destroyed by fire in 1950-KyichuLhakhang is one of those 108 monasteries constructed miraculously by King Songten Gampo in one night,-Other places to visit are Jangsarbu Lhakhang,Druk Choeding,Dungtse Lhakhang-Adventure sports like trekking, hiking and bird watching is also available in Paro-Please note it is not possible to cover all the places mentioned in a single day-In the evening free to visit local markets-Overnight stay in Paro
Day 6 : Transfer From Paro To Jaldapara Wildlife Sanctury - Overnight stay at Jaldapara / Madarihat / Dooars
After early breakfast Transfer to Jaldapara wildlife sanctuary - Drive Will be around 190 kilometers and is a 6 to 6 ½ hours Journey , will bring you to Jaldapara National Park-The vegetation of Jaldapara National Park mainly consists of tall elephant grass where animals can be seen grazing and passing frequently-Jaldapara National Park is known for its large population of Indian one-horned rhino-Other animals in the park are Royal Bengal Tiger,elephants,sambhar,barking deer, spotted deer, hog deer, wild pigs, turtles and bison-Jaldapara is a paradise for bird watchers, one can find variety of birds – On arrival check into hotel- overnight stay at Madarihat, / Jaldapara wildlife area in Dooars in the Indian Eastern part of State of West Bengal .
Day 7 : Transfer to Gangtok From Jaldapara / Madarihat / Dooard - Overnight stay at Gangtok
Early morning drive to Hollong for thrilling elephant safari is organized in the early morning from Hollong - It offers the exquisite beauty of the vast grassland of Jaldapara - One can sight Indian rhinos, bison, deer, and Asiatic elephants – Back to resort for breakfast - Next , Transfer to Gangtok – 216 kilometers 6 – 6 ½ Hours drive – Gangtok is The capital of the 22nd State of India, Sikkim is one of the most beautiful hill station with varied options for tourist - It is known for the monastery, Orchids, High altitude Lake and butterflies – Check into Hotel – Over Night stay at Gangtok
Day 8 : Excursion To Tsomgo Lake & Baba Mandir (Full Day) - Overnight stay at Gangtok -
Morning breakfast at hotel – Excursion to Tsomgo Lake & Baba Mandir ( New ) nearly 40 kilometers - The Lake is oval shaped lake nearly 50 feet deep - Generally covered in snow for most of the year – This lake is home to the Brahmini ducks & many migratory birds – Nearby is the sacred Baba Mandir known to be a very holy site for all - Nathu La Pass to the Republic of China is nearly 20 kilometers and is optional tour - Back to Gangtok - Evening free to roam around M G Road (Mall) or local Shopping center - Over Night stay at Gangtok (In case of Landslide or due to any other reasons if Tsomgo Lake is closed then an alternate sightseeing will be provided)

SUPPLEMENTARY COST FOR NATHULA PASS: Rs 5500/- PER VEHICLE

**ISSUANCE OF PERMIT FOR NATHULA PASS DEPENDS UPON THE AVAILABILITY. IT IS CLOSED ON MONDAY AND TUESDAY. IF THE GUEST WANTS TO AVAIL OF THE NATHULA PASS THEN THEY WILL HAVE TO INFORM US A MINIMUM OF 3 DAYS BEFORE THE TRIP. ONCE THE PERMIT IS ISSUED AND DUE TO ANY WEATHER CONDITION IF THE ROADS ARE CLOSED THEN THE CHARGES WOULD BE NON REFUNDABLE**
Day 9 : Transfer to Lachen from Gangtok – Over night Stay at Lachen -
Early morning breakfast – Drive 135 kilometers, 5 – 6 hours drive - Chungthang is 96 kilometers from Gangtok – Lunch on the way – Lachen is 35 kilometers from Chungthang Reach Lachen late afternoon / early evening - The snow-capped peaks, the Shingbha wildlife sanctuary, Gurudongmar Lake, Chopta Valley, Thangu are a major attraction – It's a valley surrounded by gigantic and humbling snow peak mountains and the starting point of Green Lake Trek – In fact, the village cradled between stern, tall rock faces standing like guards – A hamlet with very few people – It almost like this town is hidden from the outside – Like a Shangri - La – Check into a hotel - Welcome Tea – Evening free to stroll and visit the Lepcha Village – Overnight stay at Hotel in Lachen
Day 10 : Excursion to Gurudongmar Lake & Transfer to Lachung –
Early morning breakfast – Visit Gurudongmar Lake 55 kilometers, 2 ½ - 3 ½ hours drive - A valley at an altitude of 11, 800 feet through which Lachen Chu flows, generally covered with snow from December to April or even more is known as the Holy / Sacred Lake - Next drive through the cold desert till Tibet / China back to Resort for Lunch – After lunch drive to Lachung - The region is fully covered with Rhododendron forest with Chopta Valley and Thangu are the other places of interest – Nearly 50 kilometers and two hours drive – Check into the hotel at Lachung - Evening free to visit Lachung Monastery - Overnight stay at Hotel at Lachung.

Please Note: Due to the Uncertain condition of Road for Snowfall we don't include Kalapatthar / Chopta Valley in Our Itinerary, However, this can be visited by paying the additional cost to Driver If Road is Open.
Day 11 : Sight Seeing at Yumthang & Transfer from Lachung to Gangtok - Overnight stay at Gangtok -
After breakfast drive towards Yumthang situated at an elevation of nearly 11800 feet - On the way, you may visit the famous hot spring which is known for its curative properties of skin diseases - Yumthang is a valley near the river Lachung Chu surrounded by mountains where the tree line ends - During winter Yumthang is somber with snow all around and the snow-clad mountains adding to the ethereal beauty - Return to resort at Lachung for Lunch – Transfer to Gangtok – Reach Gangtok in the evening – Check into hotel – Night stay at Gangtok

Please Note: Zero Point, Katao is Not Included Here.  For Zero Point you can pay an extra 3500/- (Approx) to Driver he will take you to Zero Point additionally  If Road is Open.
Day 12 : Transfer To Pelling From Gangtok – Over Night stay at Pelling -
Transfer to Pelling via Peshok road – This is a drive of 140 kilometers 3 ½ - 4 hours through scenic road – Check in to the hotel – Pelling is situated at an altitude of 2072 meters / 6800 feet - On a clear day guest can get a clear view of Himalayan range with snow capped mount Pandim, Kumbhakarna, Rathong, Khangchendzonga, Zopuno, Shimbho, Narsing, Sinolchu etc - It is one of the exotic settlement with varieties of Rhododendron, Orchids, historical sites, short trek routes and wildlife – Check into hotel - Evening free to roam around the small settlement - Over Night stay at Pelling
Day 13 : Pelling Local Sight Seeing (Full Day) – Overnight stay at Pelling
After breakfast at the hotel – Drive for Full Day Sight Seeing. The routes are forested and the botanical and zoological richness is inspiring. Places to visit are Rimbi water Falls, Rimbi Rock Garden, Kechopalri Lake, it is one of the holy Buddhist lakes and it is believed that any wish in front of the lake comes true - The myth is that when a leaf falls on the placid clear water surface, it is picked by a bird and thus the water surface is always free of leaves, Kechopalri Monastery, Kanchenjunga water Falls, Pemayangtse Monastery, Rabdantse ruins, the scenic view from the top of the ruin to the mystic heights of Kanchendzonga ranges is something to be cherished – Back to hotel – Evening free to roam around the helipad or Shopping center - Over Night stay at Pelling

Please Note: Sky Walk is Not Included here it is additionally Chargeable. Guests can pay the amount directly to the driver If They want to Visit.
Day 14 : Pelling To Darjeeling Transfer - Overnight stay at Darjeeling -
After breakfast at hotel and then forwarding journey to Darjeeling – The road is scenic and pass through Gyalsing and Jorethang - Transfer to Darjeeling takes nearly 135 Kilometers 3 – 3 ½ hours – It is situated at an height of 2123 meters / 70001 feet - It is a land of breathtaking beauty, sloping tea gardens with spectacular views of the Mount Everest is the Queen of the hills – Darjeeling is home to famous site like Himalayan Mountaineering Institute, Padmaja Naidu Zoological Park, Darjeeling Himalayan Railway, etc – It is also home to the famous World Heritage train – The Darjeeling Himalayan Railway (DHR) - Check into hotel – Evening free - Over Night stay at Darjeeling
Day 15 : Darjeeling Local sight seeing 7+3 Point - Overnight stay at Darjeeling -
Early morning at around 3:45 AM drive to ( 8400 feet ) Tiger Hill to view sunrise over Kanchendzonga Peak (subject to clear weather) – On the way back visit Ghoom Monastery, Peace memorial & Batasia loop – Back to hotel for breakfast - After breakfast rest for half an hour and start for next round of sightseeing - Half Day city tour includes Padmaja Naidu Zoological Park, Himalayan Mountaineering Institute (Closed on Thursday), Ropeway, Tensing Gumpo Rock, Tibetan Refugee Self Help Center (Closed on Sunday), Tea Estate ( Outer View ), Natural History Museum (Sunday Closed), Peace Pagoda – Back to hotel – Evening free to stroll around the area - Overnight stay at Darjeeling

Note :
1) Visiting Tiger Hill subject to availability of Entry Ticket.
2) Joy Ride is not included in the Itinerary, For Joy Ride, Additional Half Day is Required. and Train Ticket Cost will be charged extra. (Train Ticket is Subject to availability )
Day 16 : Departure - Darjeeling to Siliguri / New Jalpaiguri Raliway Station (NJP) / Bagdogra Airpot (IXB) –
Morning breakfast - After breakfast transfer to Siliguri / New Jalpaiguri Railway Station (NJP) / Bagdogra Airport (IXB) / Tenzing Norgay Bus Stand (Junction) - Nearly 105 kilometers 3 ½ - 4 hours drive – Forwarding Journey
QUOTATION
Duration: 15 Nights 16 Days
| LUXURY | PREMIUM | DELUXE | STRANDED |
| --- | --- | --- | --- |
| | | | |