SANDAKFU
" Trekking route of Sandakfu"
About Sandakphu
The name Sandakphu means "Height of the poison plants". This is because of the poisonous aconite plants growing in abundance here and Sandakphu being the highest point of Darjeeling hills where such plants grow. Don't worry, they won't reach any harm to you unless you try to eat the attractive purple blue colored flowers or the leaves of these handsome looking plants that are usually 1-meter in height. Sandakphu is also home to lovely flowering plants like primula and rhododendrons that bloom in plenty in spring.
Elevation : 3636 m
Weather : Winter - Minimum 0 °C , Maximum 10 °C ( Approx )
Summer - Minimum 9 °C , Maximum 15 °C ( Approx )
Humidity : 45%
Best Time to Visit : March , April , May , June-Mid , October / November / December .
Language Used : Nepali , Hindi , English , Bengali Etc
Popular Spots Of Sightseeing are
Trekking route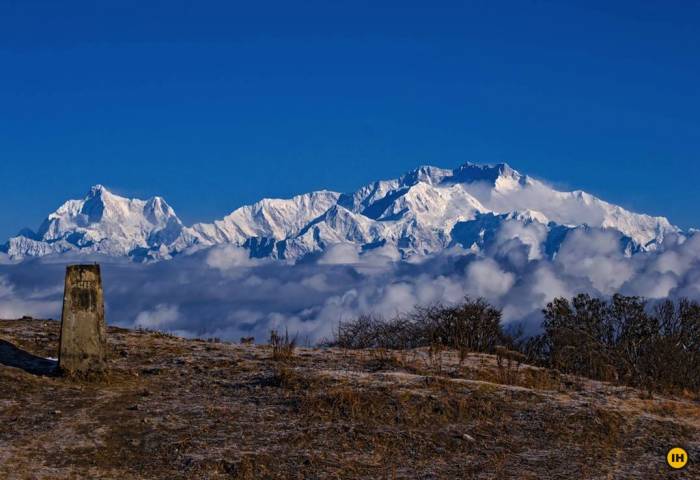 View Packages
HOW TO REACH
a Mission & a Vision - the new standard for booking your accommodation online
BY ROAD

Bus services are available from Siliguri to Maneybhanjan via Sukhiapokhri. From here, a trek route is there to reach Sandakphu. Land Rovers are also available for a trip from Darjeeling and Maneybhanjan to Sandakphu.

BY TRAIN

The nearest Railway Station from Sandakphu is New Jalpaiguri approximately 121 km 4 Hours drive. New Jalpaiguri and is well connected to almost all Railway station of India. Tourist destinations of the region including Bhutan & Nepal .

BY AIR

The nearest Airport from Sandakphu is Bagdogra Airport (IXB) approximately 120 km 4 Hours drive. Bagdogra airport is served by regular flights of Indian Airlines, Spice Jet, Kingfisher and Jet Airways from Kolkata, Guwahati and Delhi. The airport is well connected by road to all the tourist destinations of the region including Bhutan & Nepal .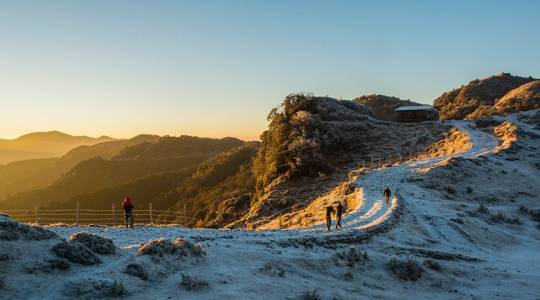 Sandakphu Trek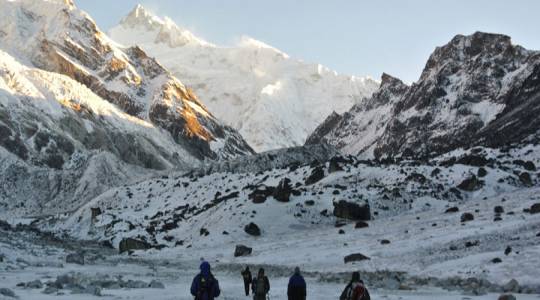 Trekking Route