RISHOP
" Beauty of Hills"
About Rishop
Rishop is a newly developed tourist destination within the Neora Valley National Park, which is surrounded by pine or dhupi, birch, fir, colourful rhododendrons and orchid's forests. Any place from Rishop gives you a magnificent view of the surrounding mountaineer range, but nearby "Tiffin Dara" is famous for its excellent view of Mount Kanchenjunga and other mountains of the Eastern Himalaya. In a clear day, you may get a 300° view of mountaineer peaks in a row, from left to right you can see - Mt. Kharg, Mt. Kokthang, Mt. Rathung, Mt. Kabru, Mt. Talung, Mt. Pandim, Mt. Kanchenjunga, Mt. Simvo, Mt. Narsingh and Mt. Siniolchu. All roads in Rishop / Risop are not accessible with motor vehicles, so it is better to visit with walk.
Elevation : 2591 m (8500 ft)
Population : 5000 approx
Weather : Winter - Minimum 0 °C , Maximum 6 °C ( Approx )
Summer - Minimum 12 °C , Maximum 20 °C ( Approx )
Humidity : 40%
Best Time to Visit : March , April , May , June-Mid , October / November / December .
Language Used : Nepali , Hindi , English , Bengali Etc
Popular Spots Of Sightseeing are
Neora Valley National Park,Lolegaon View Point, changey falls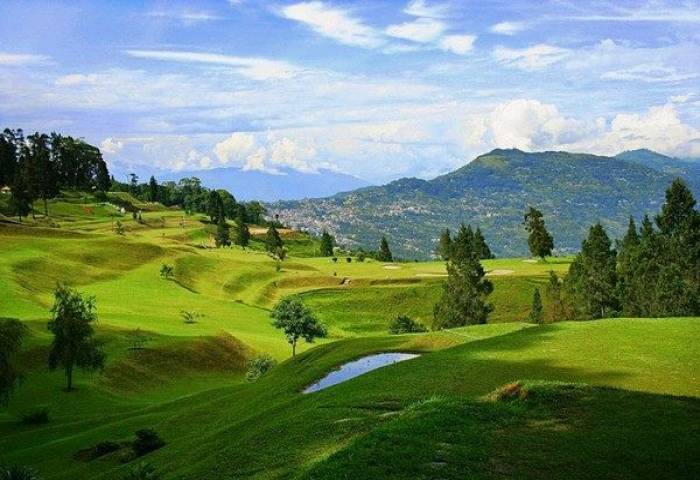 View Packages
HOW TO REACH
a Mission & a Vision - the new standard for booking your accommodation online
BY ROAD

National Highway No.31 between Siliguri and Guwahati passes over Chalsa. From Chalsa to Rishyap / Rishop via Lava have district road. Lava is adjoin town to the Neora Valley National Park. North Bengal State Transport Corporation Buses, Bhutan Govt. Buses, Mini Buses, Private Buses and Taxi are available from Siliguri to Lava via Kalimpong or via Gorubathan. Journey time from Siliguri or NJP to Rishyap / Rishop is about 3 hours.

BY TRAIN

The nearest Railway Station from Rishop is New Jalpaiguri approximately 4 Hours drive. New Jalpaiguri and is well connected to almost all Railway station of India. Tourist destinations of the region including Bhutan & Nepal .

BY AIR

The nearest Airport from Rishop is Bagdogra Airport (IXB) approximately 4 Hours drive. Bagdogra airport is served by regular flights of Indian Airlines, Spice Jet, Kingfisher and Jet Airways from Kolkata, Guwahati and Delhi. The airport is well connected by road to all the tourist destinations of the region including Bhutan & Nepal .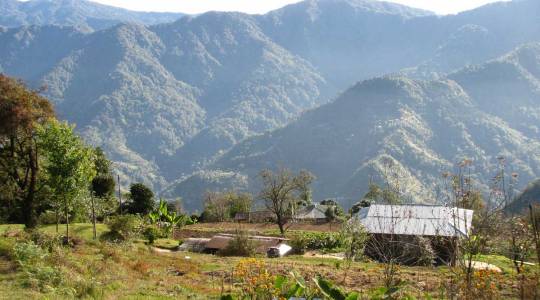 Rishop View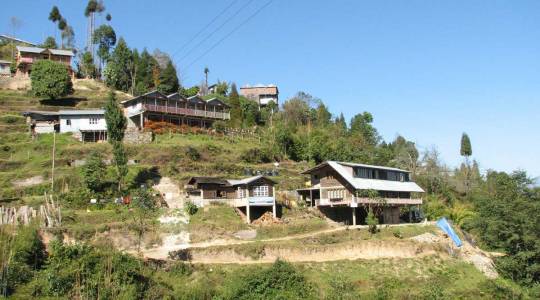 Rishop Hamlet