KALIMPONG
" Valley of orchid"
About Kalimpong
Kalimpong is a virgin hill station in West Bengal renowned for its panoramic valley views, Buddhists monasteries and churches and Tibetan handicrafts etc.
50 minutes east of Darjeeling, Kalimpong is a hill station on the foothills of Shivalik ranges at an altitude of 1250 m overlooking the Teesta Valley. People say that the area was ruled by Bhutanese kings and was a forward post of the Bhutanese Army till the 19th century. Dotted with ancient Buddhist monasteries, centuries old churches and exquisite revered temples Kalimpong marks the Bhutanese history till it was wrested by British rulers. The Jang Dong Palriffo Brang (Monastery), Thongsa Gompa(Bhutanese Monastery) are some famous places to visit. Also make sure to visit the flower markets famous for its orchids and lovely bright flowers.
Elevation : 1,704 m (5,591 ft)
Area : 1056 km²
Population : 50 thousand approx.
Weather : Winter - Minimum 3 °C , Maximum 10 °C ( Approx )
Summer - Minimum 13 °C , Maximum 18 °C ( Approx )
Humidity : 82%
Best Time to Visit : March , April , May , June-Mid , October / November / December .
Language Used : Nepali , Hindi , English , Bengali Etc
Popular Spots Of Sightseeing are
Delo Park, Zang Dhok Palri Phodang, Bara Mangwa Farmhouse, ramdhura, Mangal Dham Pranami Mandir, Tharpa Choling Monastery, Pine View Nursery, Delo View Point, Kalimpong Science Centre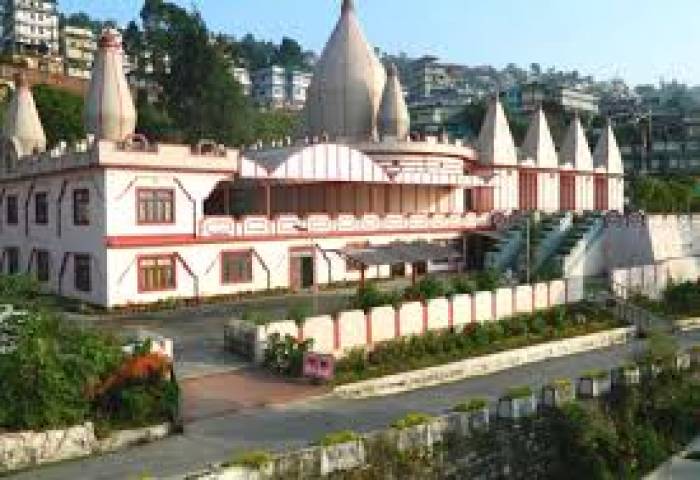 View Packages
HOW TO REACH
a Mission & a Vision - the new standard for booking your accommodation online
BY ROAD

The main Road to Kalimpong is from National Highway number 10 . It is a distance of 77 kilometers from Siliguri and approximately 75 kilometers from Bagdogra Airport (IXB) and New Jalpaiguri station (NJP).

BY TRAIN

The nearest Railway Station from Kalimpong is New Jalpaiguri approximately 77 kilometer 3 Hours drive. New Jalpaiguri and is well connected to almost all Railway station of India. Tourist destinations of the region including Bhutan & Nepal .

BY AIR

The nearest Airport from Kalimpong is Bagdogra Airport (IXB) approximately 75 kilometers and 3 Hours drive. Bagdogra airport is served by regular flights of Indian Airlines, Spice Jet, Kingfisher and Jet Airways from Kolkata, Guwahati and Delhi. The airport is well connected by road to all the tourist destinations of the region including Bhutan & Nepal .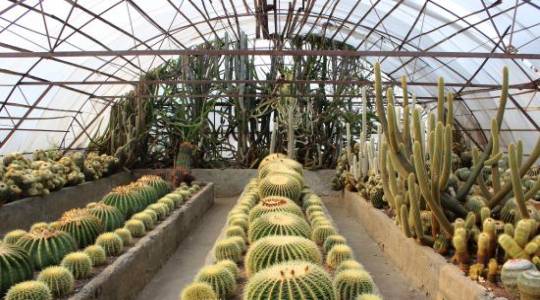 Cactus Nursery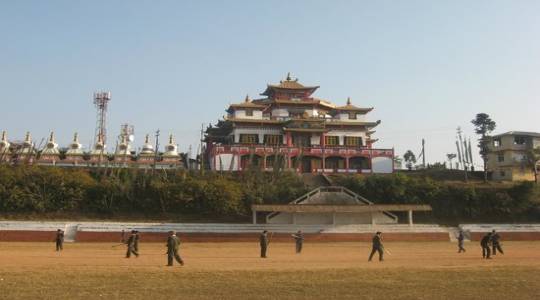 Durpin Dara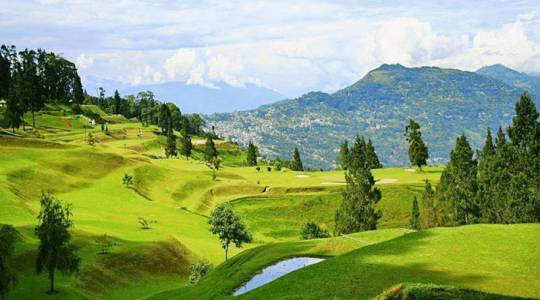 Kalimpong View